Archive for January 27th, 2009
Any word on Tori's comeback to 90210?
I'm hearing Donna (Tori Spelling) comes back to Bev Hills and reveals she's having problems with David (paging Brian Austin Green!). Seriously, have any of these women been lucky in love?! I feel for the old school 90210-ers! The upside, though, is their careers all appear to be going well (and global). Word is, Donna is thinking about opening a clothing store in Los Angeles, and she's already a huge success in Japan.
Have you heard any details on the new Dylan on 90210?
Yes, Matt Lanter soon joins the cast as the new Dylan McKay, and AnnaLynne McCord tells me she'll be the first to get in on that action: "He is the bad boy and Naomi starts to love herself some bad boy…[He] just throws her so off her Naomi world and off its axis, that it kind of intrigues her, so she feels challenged. He gets her into trouble." And it looks like Shenae Grimes may also get into the mix.. "I feel like there's going to be a triangle somewhere there," she tells me, "and I wouldn't complain if I was a part of said triangle."
Katrina in Auburn, N.Y.: Kristin, please tell me Josh Henderson will be back on 90210!
The maybe-he-is, maybe-he-isn't long-lost Wilson kid might not be finished with Beverly Hills just yet! Josh tells me the fate of Sean Cavanaugh has yet to be determined. " I don't think he's done by any means. There are still things up in the air where I might be the son. It's worth watching, I'll just say that. My guy's still bouncing back and forth."
– Source: Kristin on E!Online
What's up with Diablo Cody's 90210 appearance?
The rumors are true, Donna Martin will definitely be making her a dress for some high profile premiere. Mrs. David Silver is going to walk the red carpet with Diablo, forging the newest Bob Mackie-Cher type partnership. Oh, and p.s., I'm hearing Ms. Cody might be sporting a hamburger-shaped cell phone on the show. — Source: Zap2It's Korbi TV
I don't think Silver is being bitchy at all. Annie and Ethan on 90210 are totally annoying!!
No worries, as I reported a while back, the nauseating couple will break up before the end of the season. As for Silver and Dixon's recent estrangement, it won't last long. Those two have many more trials to look forward to. As I told you weeks ago, Silver is going to have a mental breakdown — which not only brings her sister-in-law Donna Martin back to town — but also ensures a supportive Dixon at her side.
Dylan Part Deux: As I first mentioned back in October, Beverly Hills will welcome a new bad boy who's got his eye on both Naomi and Annie. From what I understand, we should meet said dude pretty soon and it seems he's got a lot in common with Dylan McKay: intelligent and well-read, wise beyond his years, and respected even by the guy whose ex-girlfriends he goes after. I'm told he and Ethan will become pals and maybe even smoke a little peyote together. Mhmm. — Source: Zap2It's Korbi TV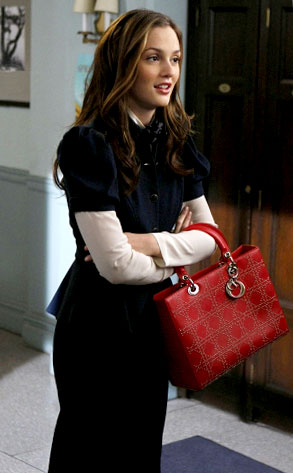 Giovanni Rufino / The CW
Will there ever be luck for Bluck?!
We're talking, of course, about TV's hottest (and naughtiest) cat-and-mouse pair: Blair (Leighton Meester) and Chuck (Ed Westwick) on Gossip Girl.
All season long, fans have been dying to see them become a real couple. And now, sources are spilling some exclusive deets on where they're heading…but you might not like the answer…. Because Blair and Nate are getting back together just in time for graduation.
What's the latest on Gossip Girl?
A former big-time couple that some of you (though, admittedly, very few of you) love will be getting back together…and who it is certainly surprised the pants off of me! Also, Nate's grandfather makes him an offer that's too good to pass up, which leads to Vanessa feeling out of place, and the dynamic of that relationship shifting. Basically the whole rest of the season is relationship roulette.
Who is the GG couple getting back together?
And yes, right now you Chuck and Blair fans should be weeping, 'cause this old couple reconnecting totally means that Bluck or Chair (or whatever your name of choice) will not become a real couple any time soon this season.
– Source: Kristin on E!Online